Keeping with
tradition
from last year's New Year's party, here's a picture of Chase & JohnRobert from this year's party (posted late, also keeping with tradition from last year):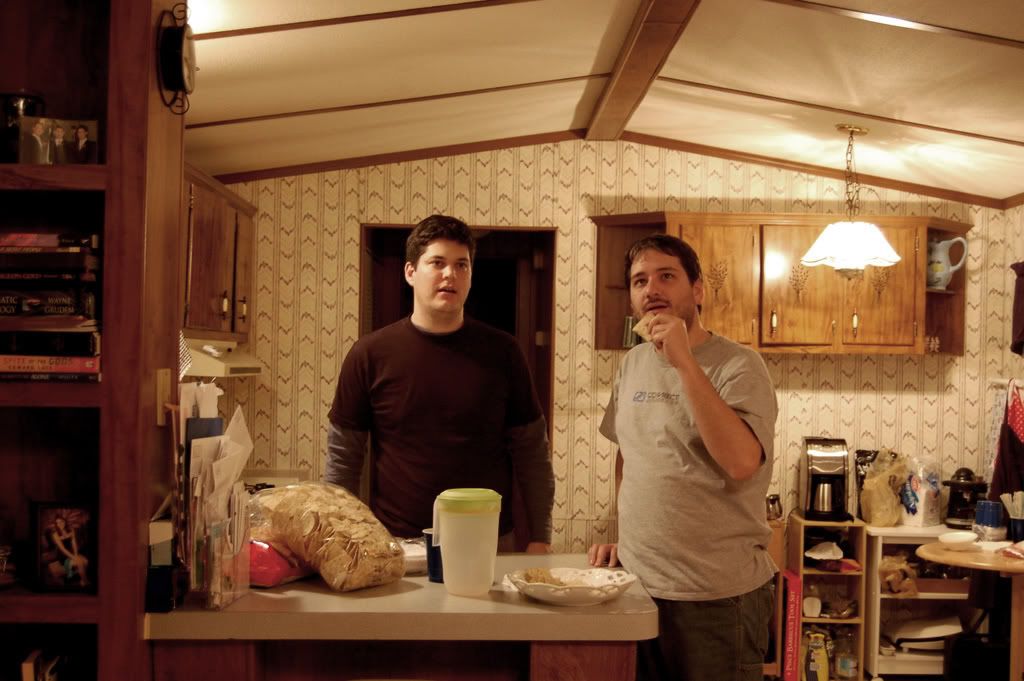 Speaking of parties, I can't believe there was only one person who wanted to come to our
American Gladiators
returns to TV party! I would have thought everyone and their mother would be excited about this show, I mean, Chase and I are! With gladiator names like
Militia
,
Wolf
,
Mayhem
,
Fury
and
Hellga
(yes Hell-ga) how could you
not
be excited?
Growing up, Miranda & I used to watch American Gladiators on Saturday afternoons and loved it. We hoped to someday be contenders on the show or at least to play around on
The Eliminator
. Some friends of ours had the
Nintendo game
and it was awesome.
If you were too lame to watch this show last night, you have a chance to redeem yourself because it's on NBC again tonight!