Here's what you want to see, pictures from Simon's first birthday...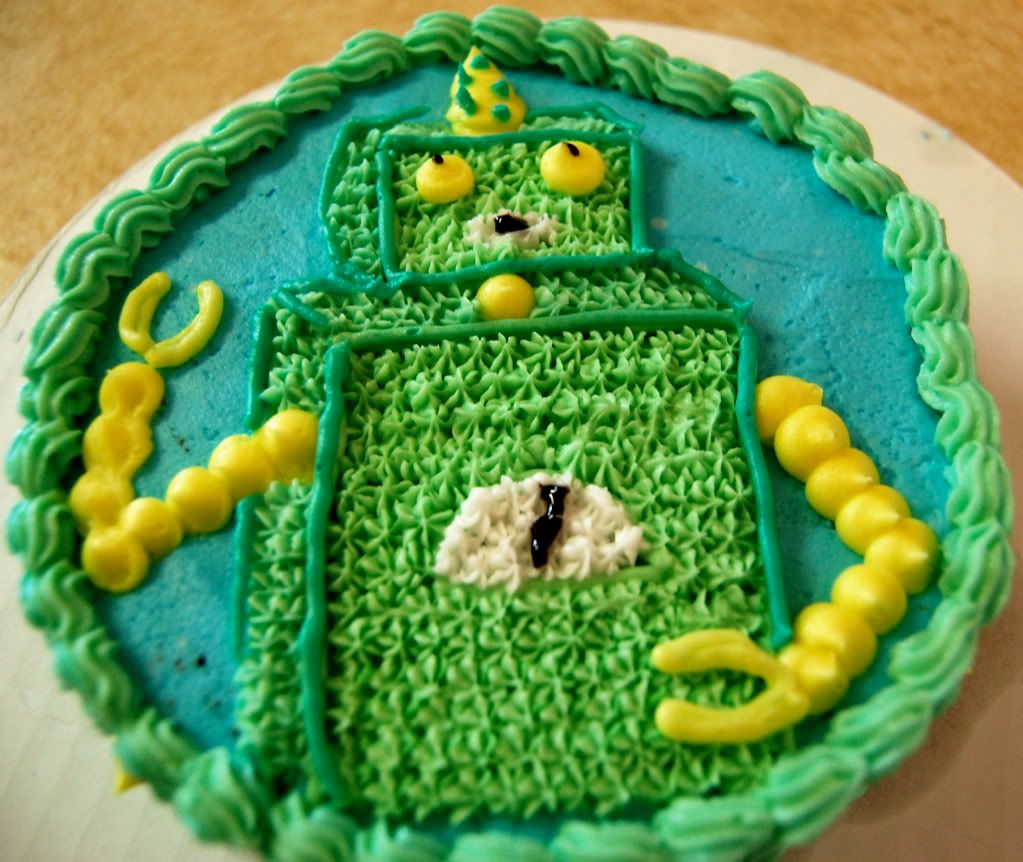 The "smash cake" I made just for Simon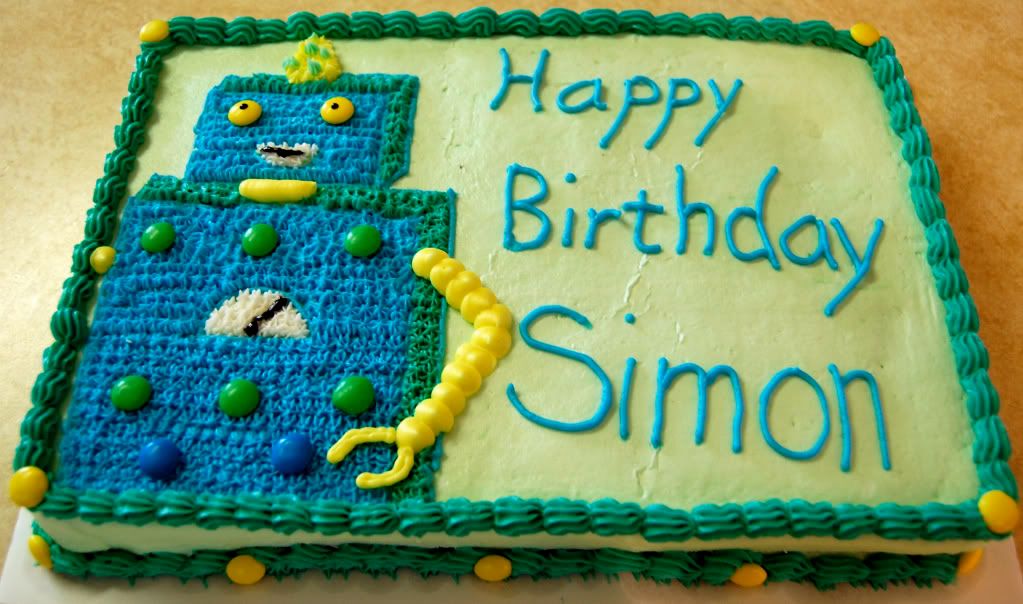 The cake I made for everyone else to eat sans baby slobber (both chocolate with homemade buttercream frosting)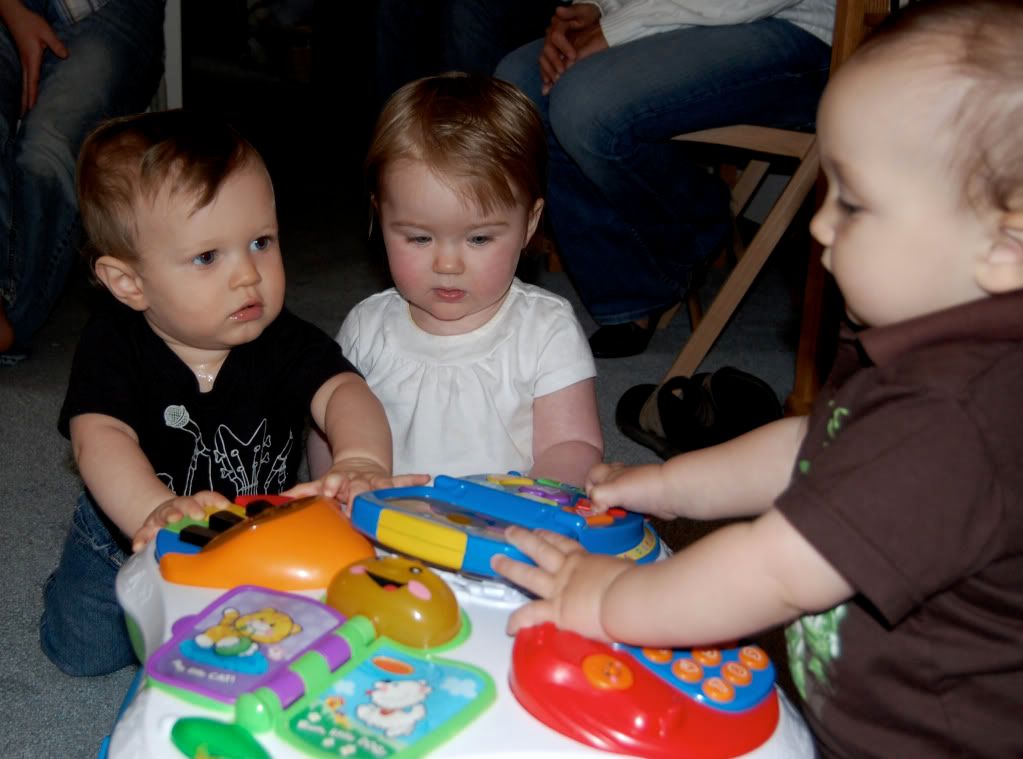 Si with his baby guests, his girl Nella and friend Marley
Not knowing what's going on
(photo by Keli B.)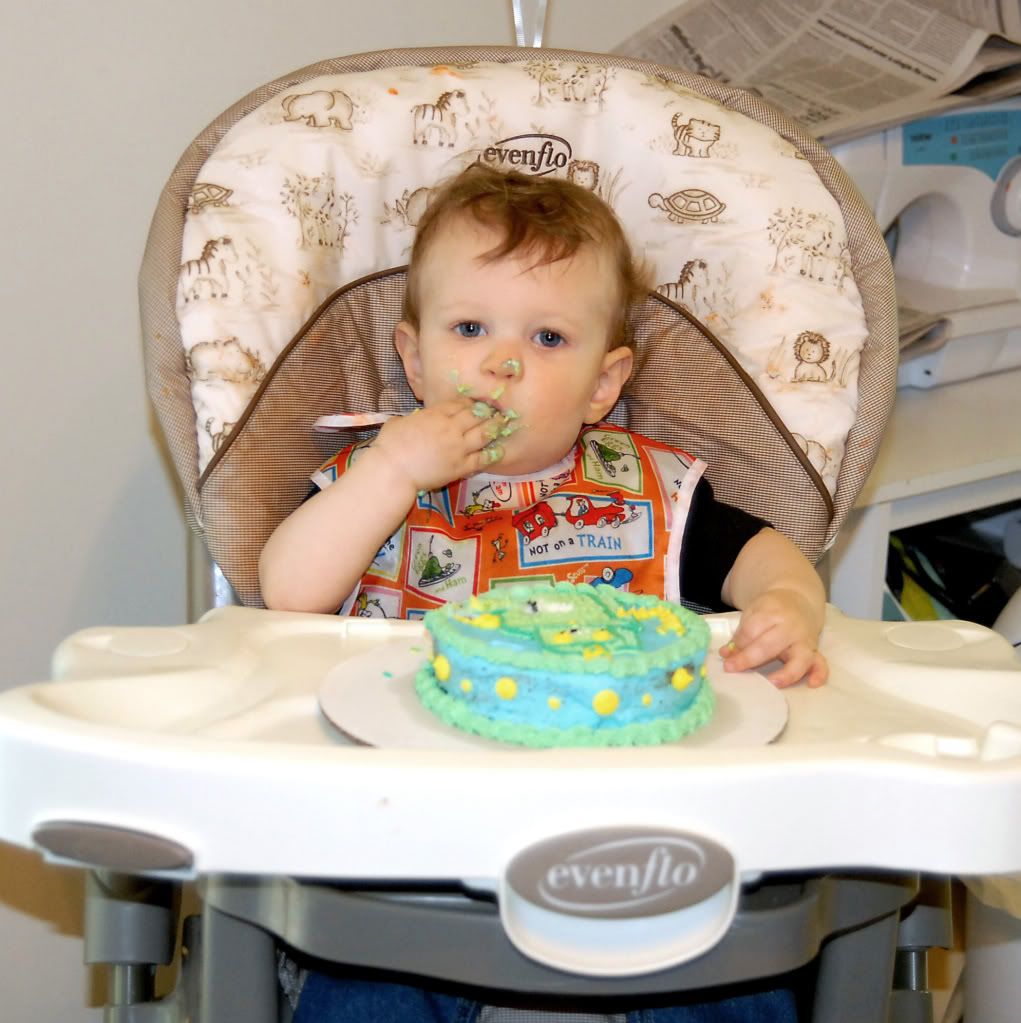 Tasting and liking
(photo by Keli B.)
Digging in!
(photo by Keli B.)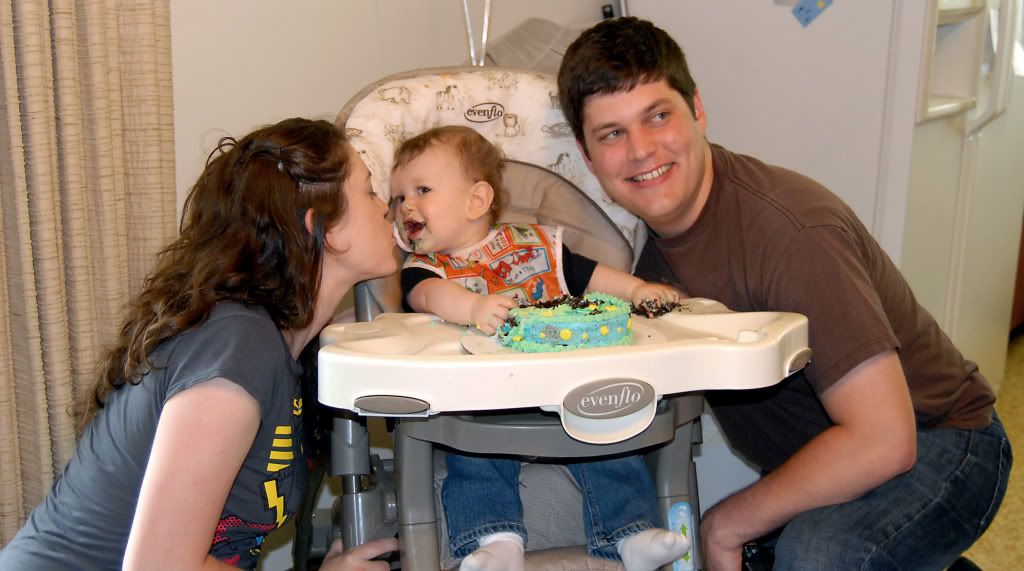 Open mouth cakey kisses
(photo by Keli B.)
That's the gist of it. We hung out, had snacks, cake & ice cream and watched Simon open presents (and by "open presents" I mean that I opened them while he played with some paper and some of the presents as they were opened).
While Si didn't have a meltdown at his party, he did wake up about an hour after we'd put him to bed and was crying harder than we've heard him cry since he was itty bitty. It was so sad! I guess it's a right of passage to go through your first birthday, get overwhelmed and over tired, have sugar shock and then suffer sugar withdraw.
You can see a few more party pictures by
clicking here
.