The Abe Lincoln Birthday Party is
back
! Well, it
was
back... today, in fact. Yes, his birthday was Thursday, but with it being Valentine's weekend and all, today seemed to be the best day to celebrate. There was mingling, trivia, food and pin-the-beard-on-Abe!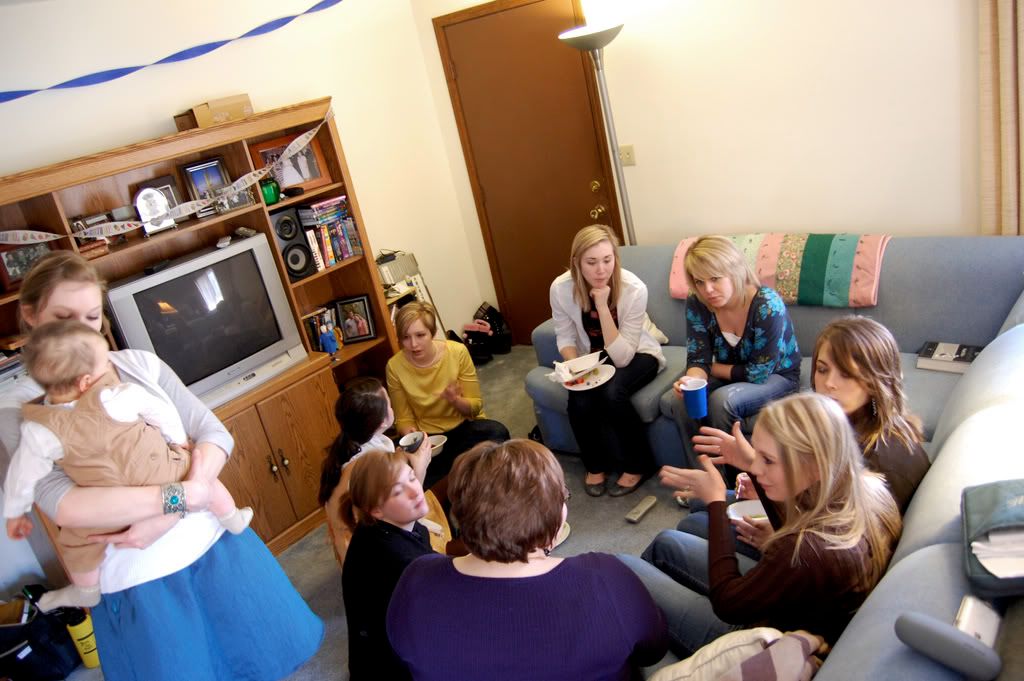 Some ladies (and Simon) mingling
Some dudes mingling
Kids, food and more mingling
The award-winning chocolate & pretzel log cabin made by newly wed John & Emily
The award-winning stovepipe hat cake pops my friend Bonnie and I made
Unfortunately, I didn't get any pictures of pin-the-beard-on-Abe, but I will say that one beard ended up in Simon's room.
Those stovepipe hat cake pops really were quite the hit being both delicious and Lincoln-themed! Basically, they're crumbled up devil's food cake mixed with cream cheese icing, balled, chilled, molded, chilled again and dipped in chocolate bark. I was inspired by the blog
Bakerella
. You can find the recipe
here
. Her stuff is much prettier than mine. Check out her
other cake pops
. They're incredible, especially her
Halloween pops
!
Simon was definiely not a fan of having that many people at our house, but it was a good time.