Christmas trees, Christmas cookies, Christmas presents, Christmas vacation, Christmas church services, Christmas, Christmas and more Christmas!
A couple weeks ago I baked Christmas cookies with
Keli
,
Chelsea
and Keli's mom Amy. It was a fantabulous time! Chelsea got creative with her cookies, see?
Can you spot the monsters, duck (sort of) and Christmas taco?
I tried to make one of my gingerbread men all trailer trash wearing a 'beater and tightie-whities. Keli's dad thought it was a baby in a diaper.
What do you think?
No one even attempted to guess what my white elephant gift exchange
gift
was! I guess I'll tell you anyway. Take a look: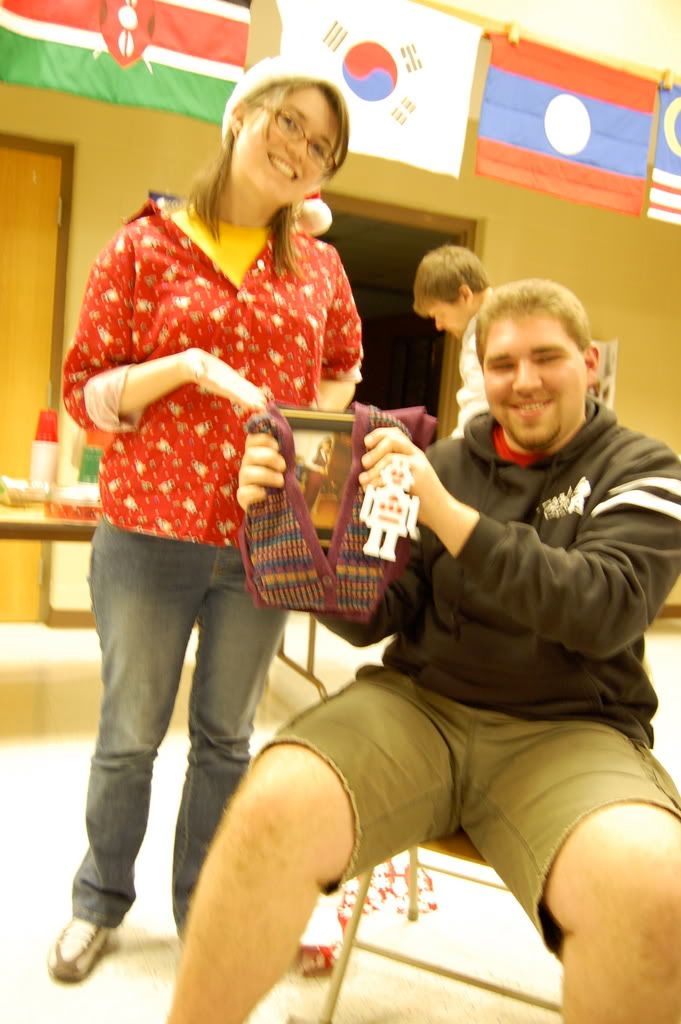 It was my
Halloween costume
and a framed picture of
me
wearing said Halloween costume! Josh was the lucky recipient of that gift. Aren't you jealous? And what do you think of my tacky Christmas shirt Chase picked up for me at Goodwill? You should have seen his!