Last weekend we trekked back to Kentucky for a graduation celebration. You can read about that on Chase's blog. On the way back to Illinois, we stopped in Louisville to visit our friends Caleb & Keli. Caleb is a fan of tacos and taco-related foods. For dinner, and for my first time ever, we had taco in a bag.
What is taco in a bag? It's pretty simple; you just take all of the stuff you would normally put into a taco shell, but you put it in a bag of Frito's instead resulting in this deliciousness:
There ya have it, taco in a bag. And now here's a picture of Keli & me enjoying some: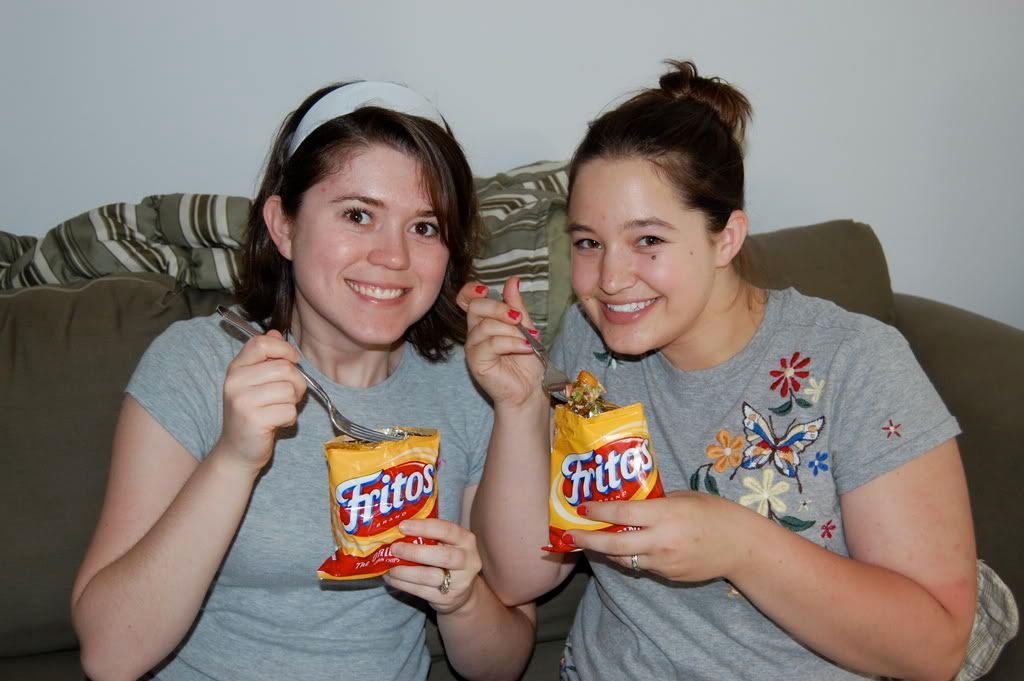 We took this past weekend as an opportunity to use our brand new camera and get familiar with it before we go to Poland. Here is a fun picture I took of Keli:
And here's her crazy dog, Luther:
Here's her crazy statue of Don Quixote:
This time next week we'll be taking pictures in Poland!