For all of you who are wondering what my brand new office looks like, have I got a treat for you! Here be a picture: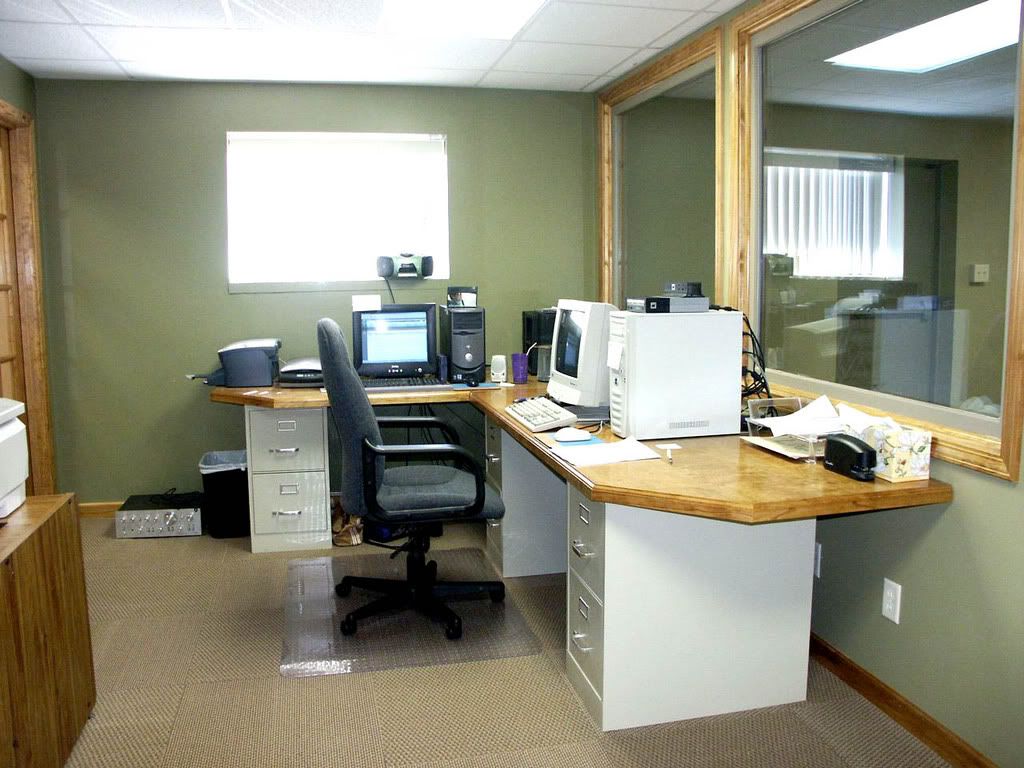 Yup. That's it. As of Monday, I no longer work in a radio station broadcasting out of the warehouse of a mobile home sales lot; I work at a radio station with its very own building! My desk is made of two doors that each got a corner cut off and some trim put on. All my compy wires go through the holes where the doorknobs go. The doors/desk is on top of file cabinets. One of those computers is for prodution only (no Interwebnet) and the other is for everything else. Swanky, no?
In other news, I finally got to sleep sometime around 2:00 a.m. Amazingly, I'm not too tired today, though! I expect it'll hit me later.
*Update: For more exciting pictures of where I work, click here.*