I guess it's about time for some more Disney pictures. These are a few pictures that I made a little artsy:

This is Cassie's profile while on an African Safari.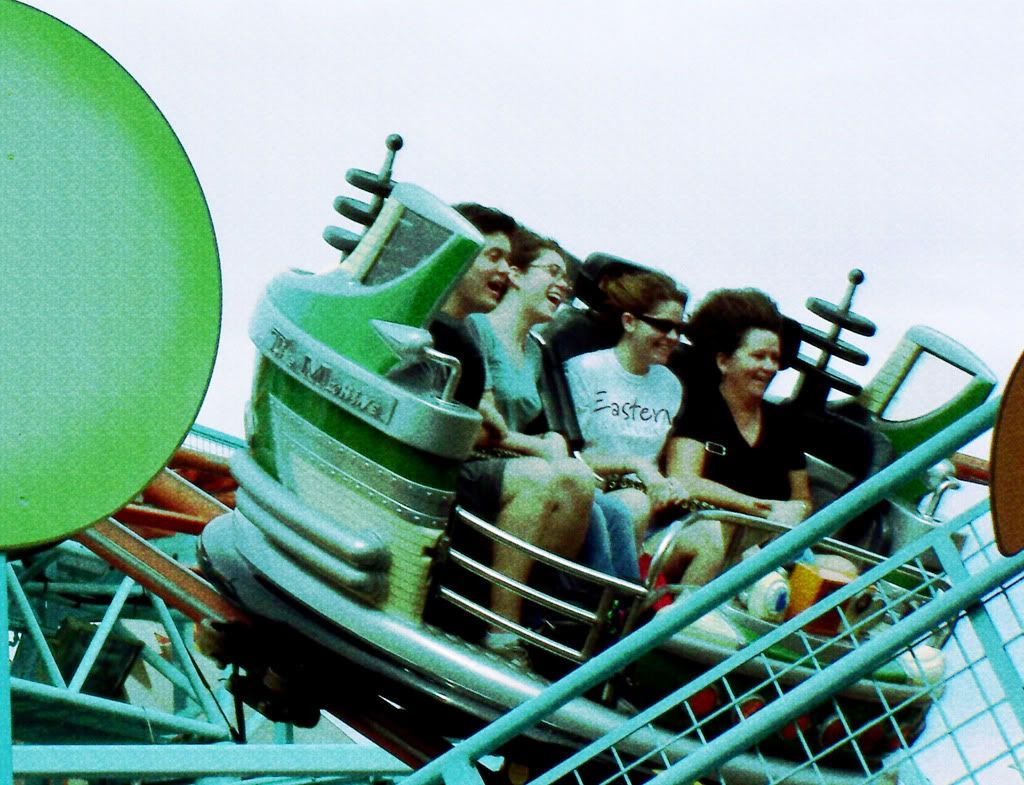 Chase, me, Cassie and my mom- caught in action on the Dinocoaster (not what it's called, but what I call it) by my dad and his new camera.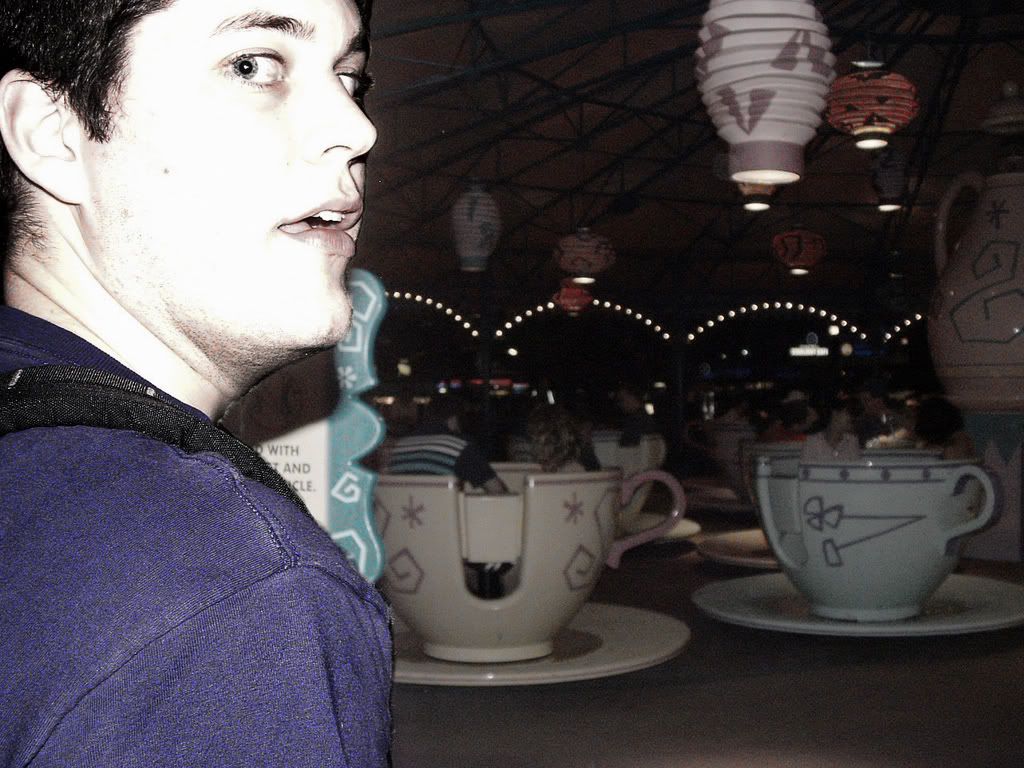 Chase was pumped to ride the spinning tea cups.

And there you have it, my artsy edits. Are you tired of my Disney trip yet?