I was starting to feel sad that I hadn't gotten to do anything really Halloweenish, but this week I got to do two fun Halloween activities. On Wednesday, Keli and I picked out some pumpkins and carved them.

I carved Jack Skellington the Pumpkin King from The Nightmare Before Christmas, and Keli carved a tulip.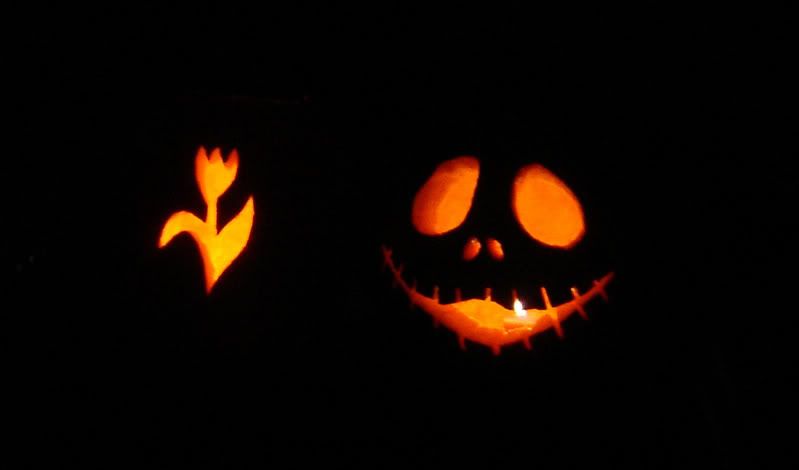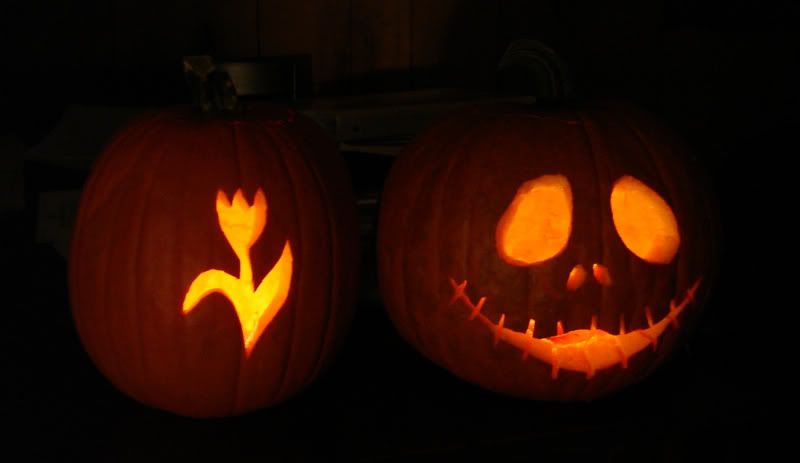 Last night Chase took me to a haunted house. Well, it was actually a haunted school supposedly built on a graveyard. While I don't think it was quite worth the admission, it was one of the more fun haunted houses that I've been to. Plus, part of Teen Girl Squad was behind us screaming, so we waited to go through with them and watch them be scared. They held on to me for a while when we went through this pitch black maze.

So, I think I've satisfied my Halloween fun cravings. I'm still a bit sad that I don't have a costume (or a place to wear a costume to, for that matter), and this will be my first year in existence not having a Halloween costume. But I'm pretty sure the world will not come to an end as I know it.