Here's what Si has been up to lately...
He went to his first baseball game:
He was indifferent about the game...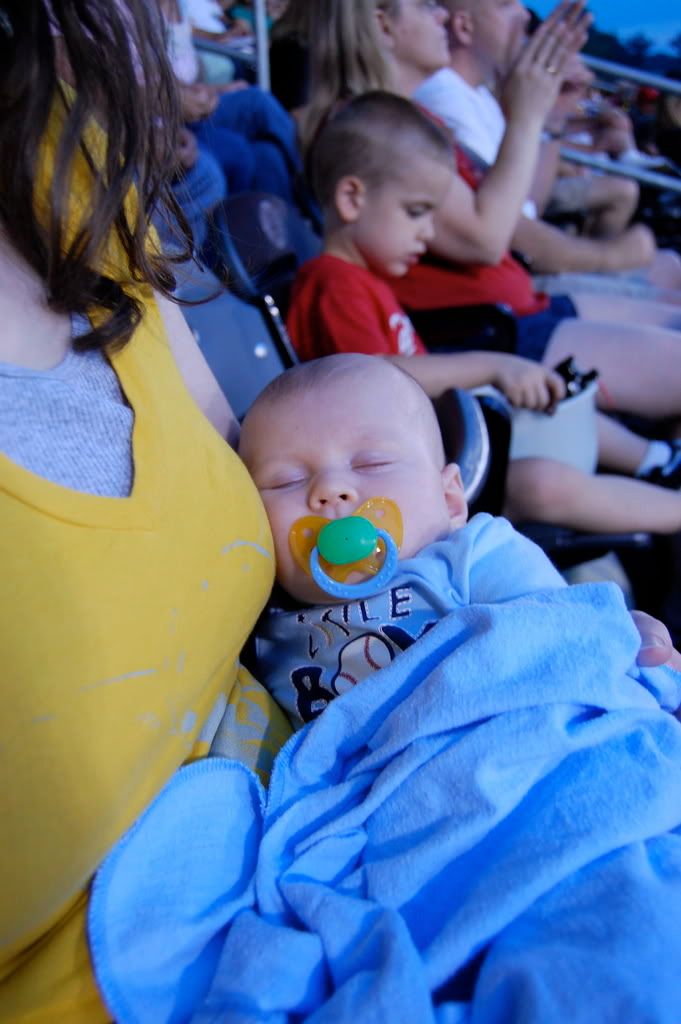 ...and ended up falling asleep.
And now for some pictures from one of this week's naptimes when he was supposed to be sleeping but ended up just playing with his blanket and looking all cute instead: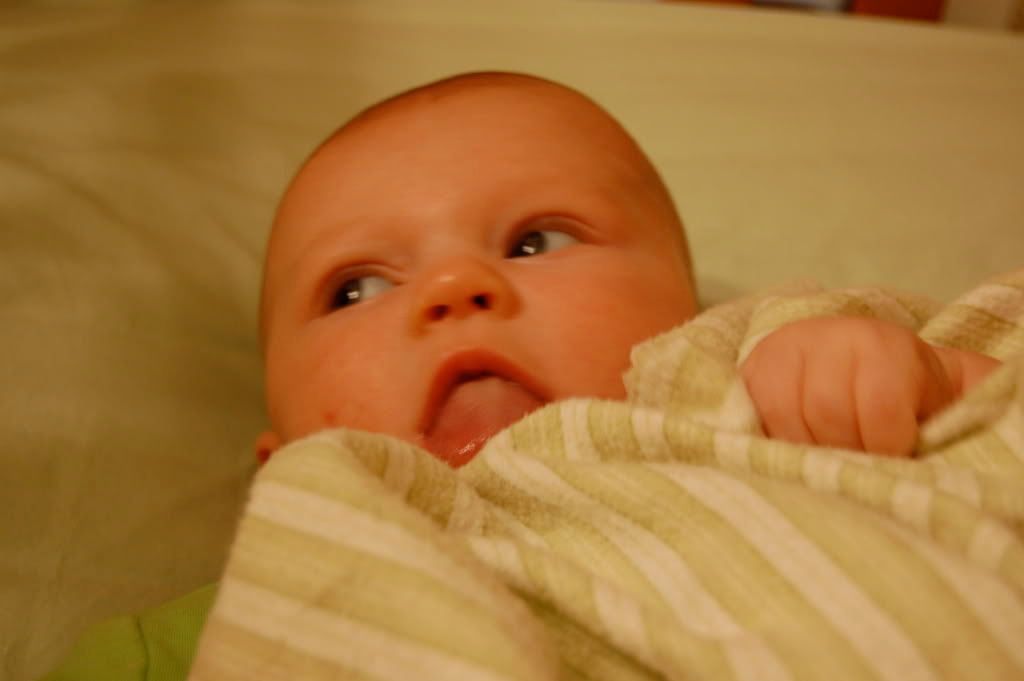 He brought his blankie up to his face for a taste...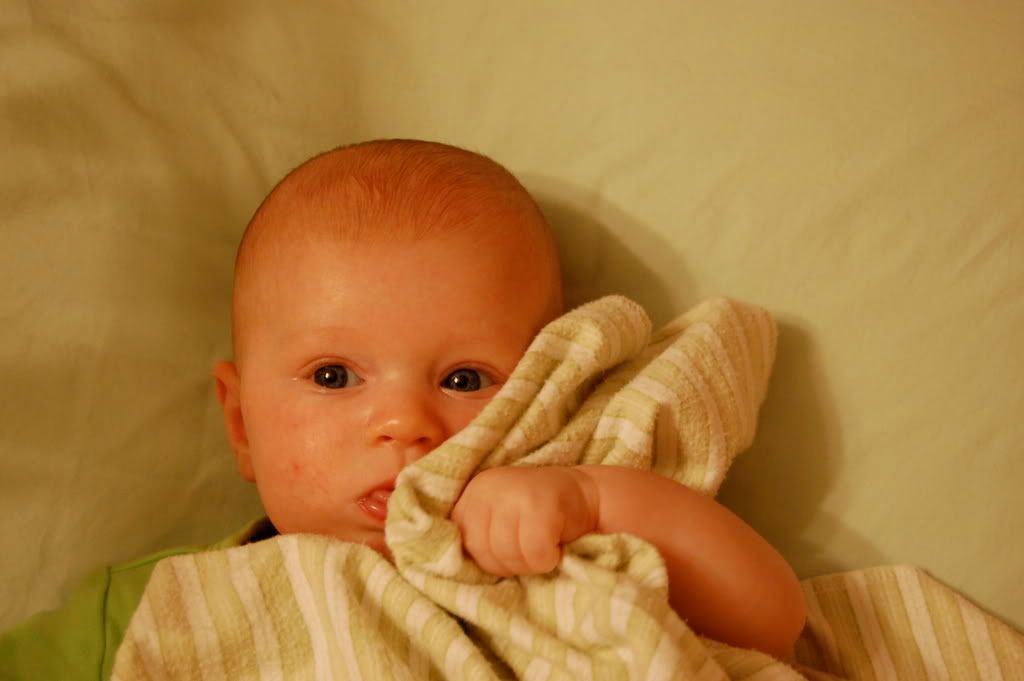 ...snuggled a bit...
...and just looked cute.
Si got to meet more of his extended family at a reunion earlier today: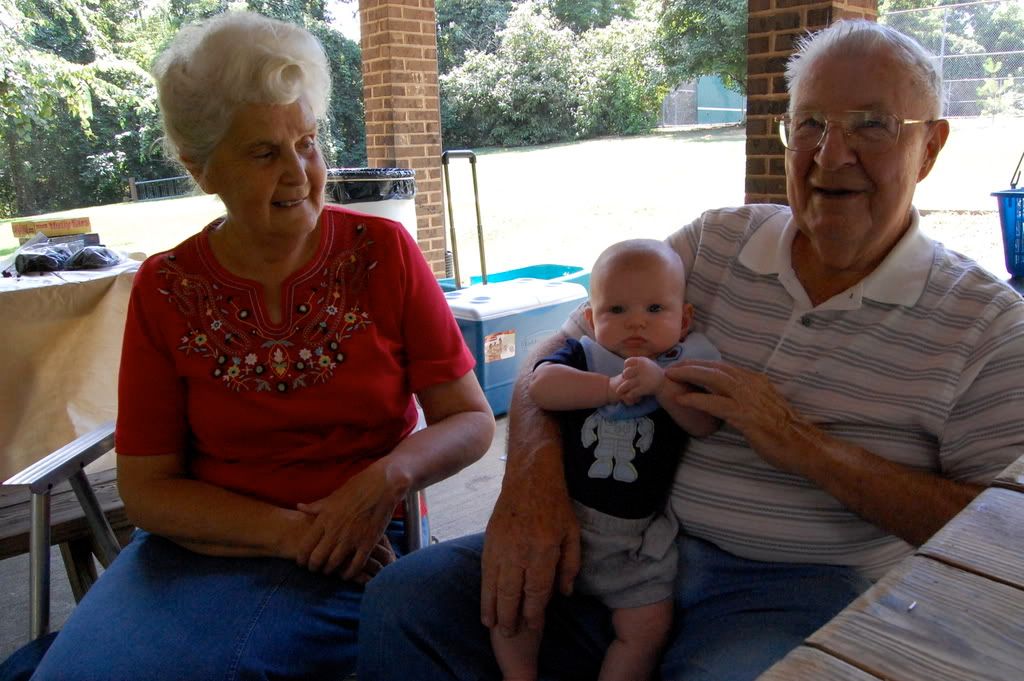 Si with his great-grandparents (my dad's parents)
Making music with Great-grandpa
Hanging out with Nana
And if you're wondering what he's doing as I'm typing this blog, he is in his pack-n-play at my parents hiccuping and not sleeping. He fell asleep eating and woke up as soon as I put him to bed... I'm listening on the baby monitor.