So, this blog will probably end up being mostly about Baby Si for a while for several reasons:
1. He's awesome.
2. My days pretty much revolve around him right now.
3. He's awesome.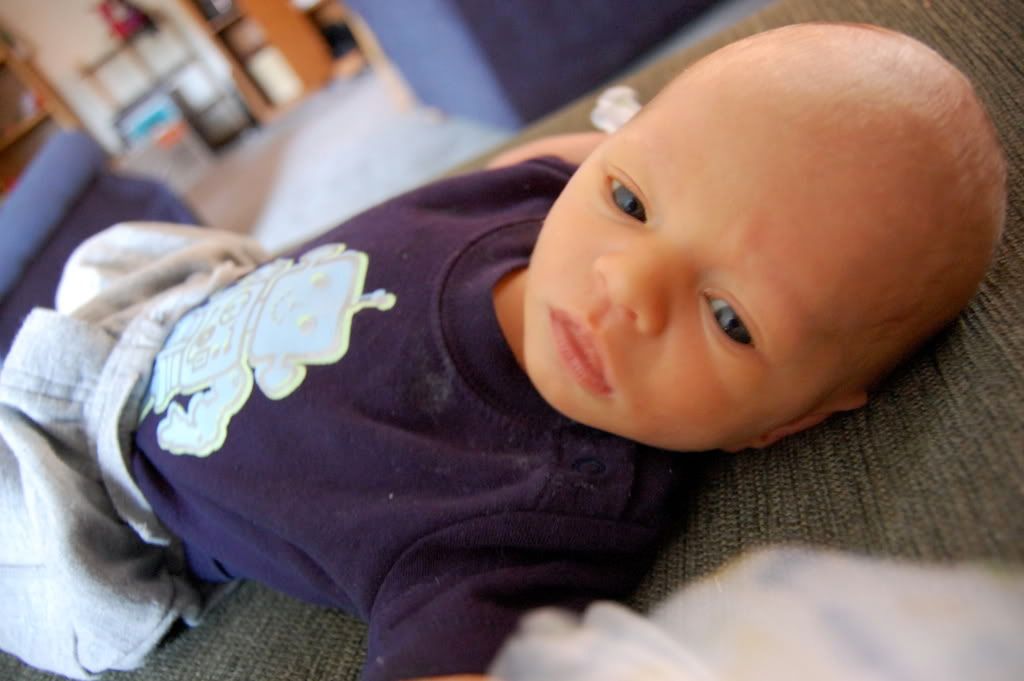 Si is two weeks old. The remnant of his umbilical cord has fallen off, so he now has the OK to take a tub bath rather than a sponge bath. Last night he slept like a champion only waking up to eat and then going right back to sleep. He got to meet his
Aunt Manders
and
Aunt Spookie
this weekend (my sisters) and got to see Nana Sally (my mom) again, so he got to be held lots. Si loves being held and cuddled but not as much as he loves eating. This boy loves to eat.