With nine weeks to go, Baby R2 has graduated from the small side of normal to the normal side of normal. According to the doctor he is exactly in the 50th percentile for his age/size; you can't get any more normal than that!
Now here's what you really want to see, more ultrasound pictures: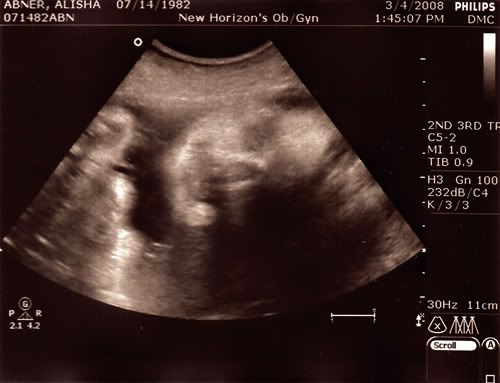 This is his face- it looks like he's laying on his left side facing you.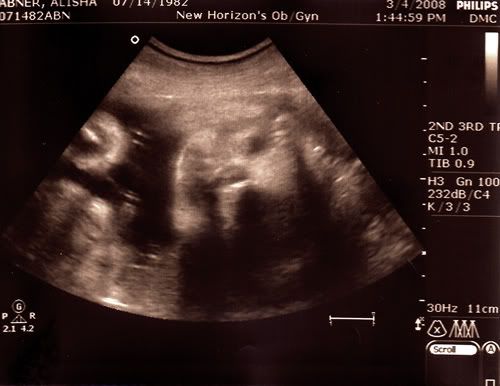 Another face shot... Maybe we should start calling him
Jack Skellington
instead of
R2D2
...
And here we have the profile of our son's head.
We did get a confirmation picture of his manliness, but for modesty's sake, I don't feel it's appropriate to share that one with the interweb.