You want the latest Simon pictures? How about the latest Simon videos? Here ya go...
We went to the park today where Si discovered the tunnel. He saw a baby girl in there and wanted to try it out for himself.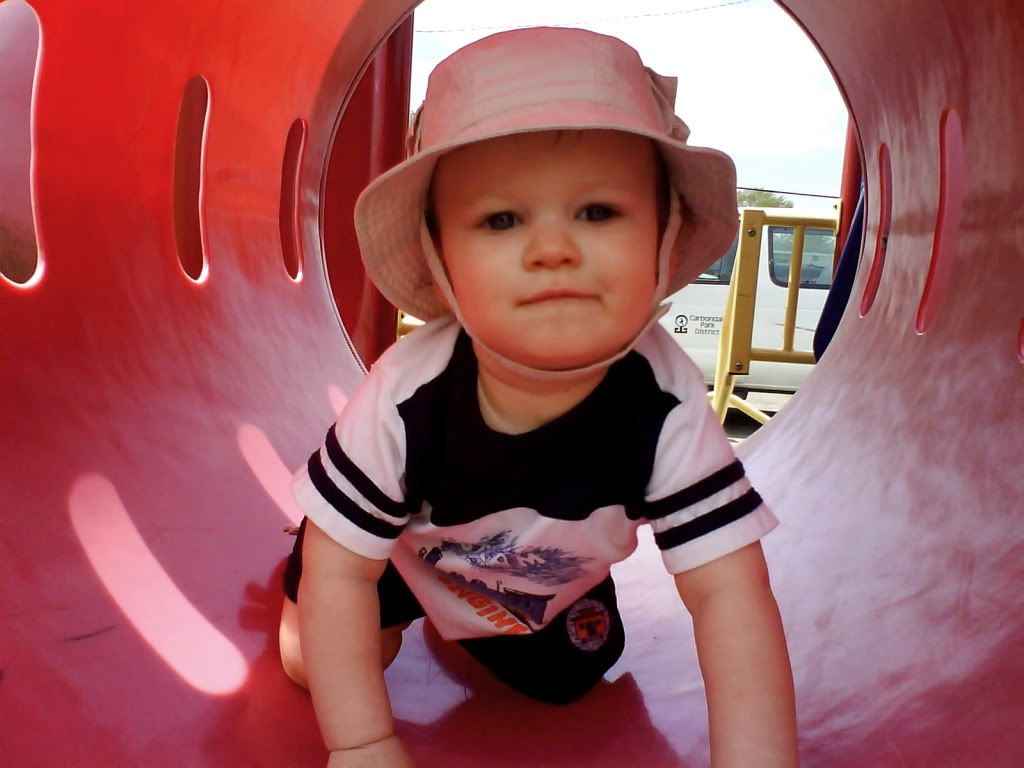 Crawling in the tunnel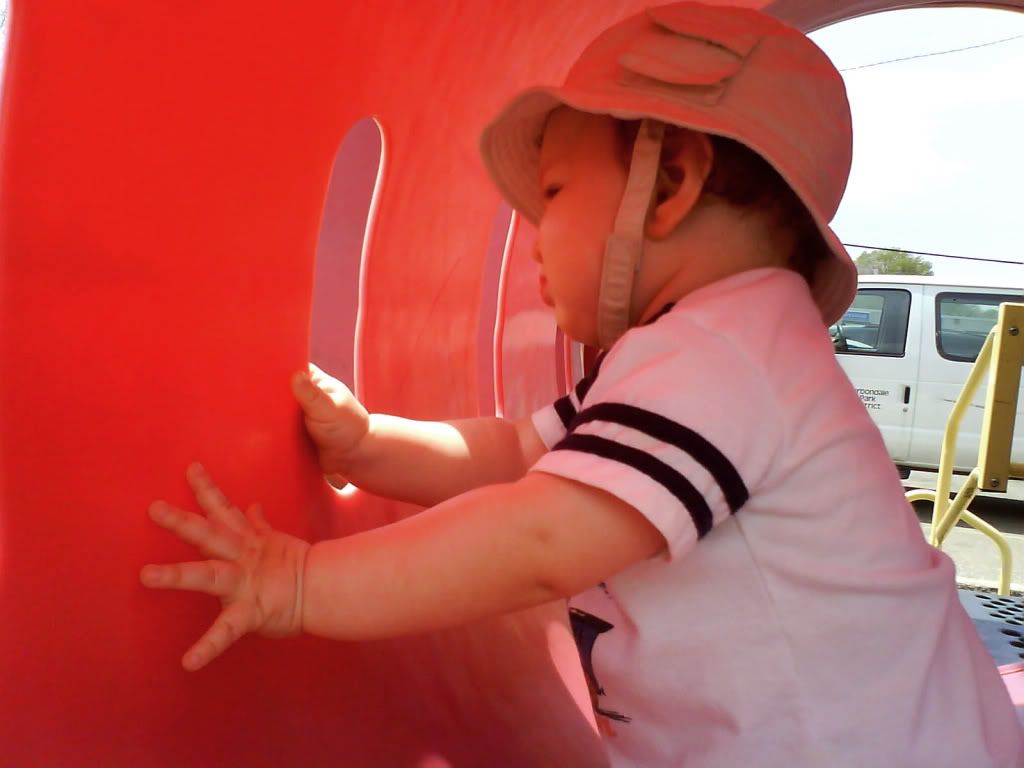 Where wuz you? Where wuz you

at

?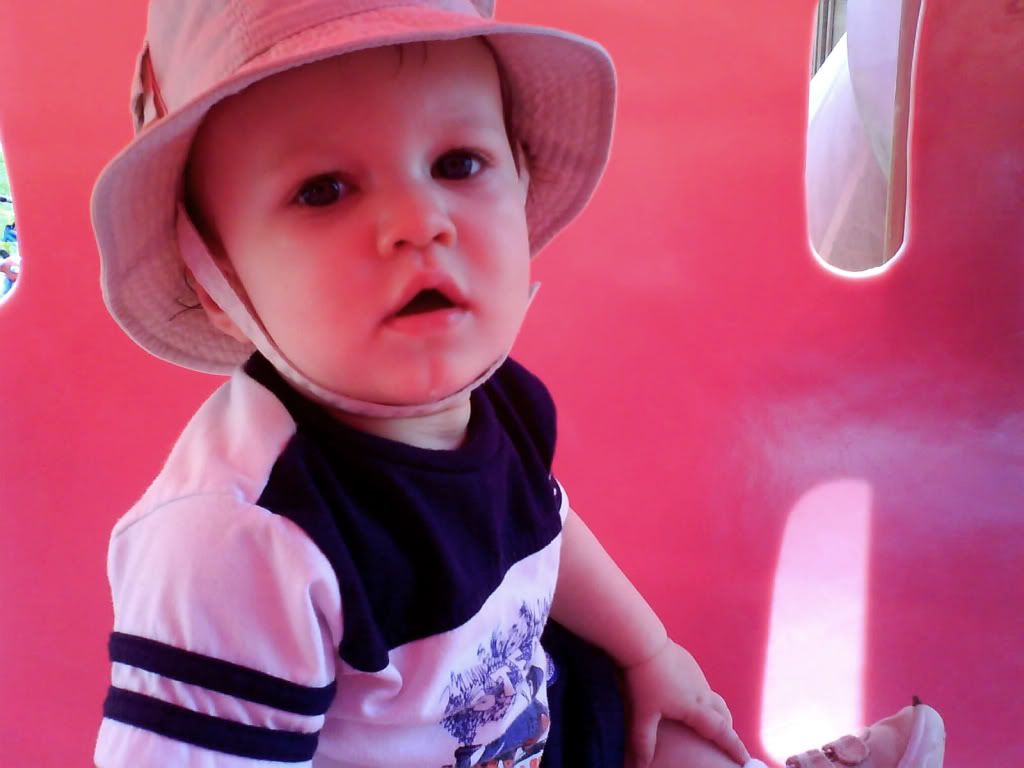 It was hot, the tunnel was cool, so he chilled in there for a while.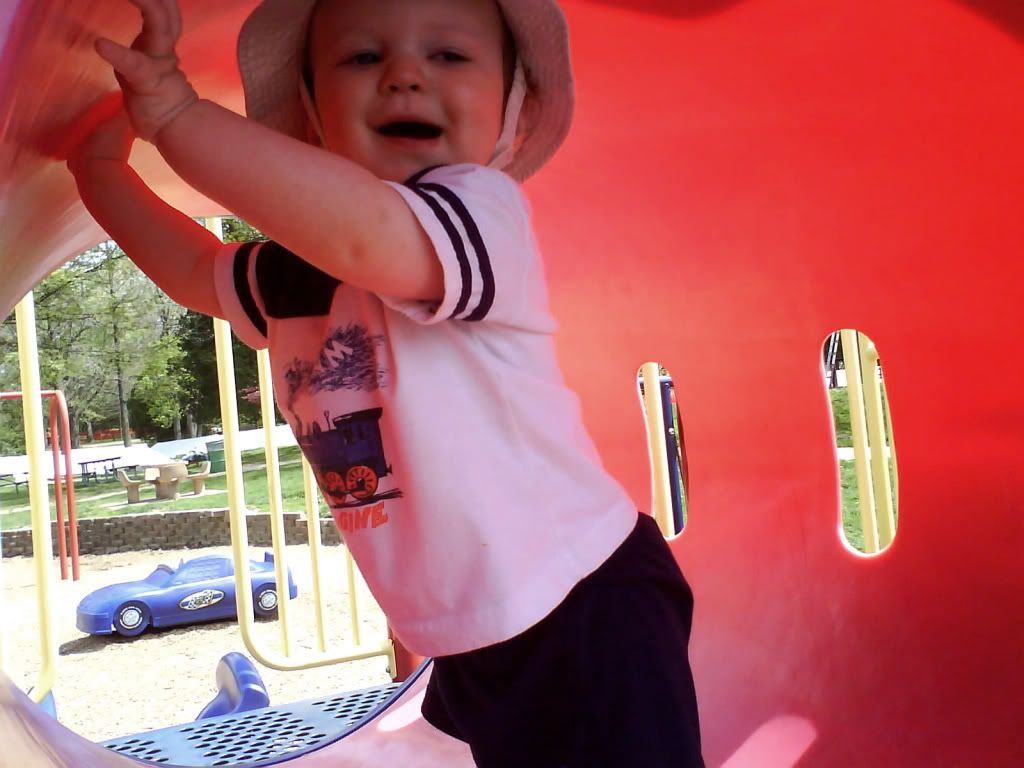 Standing & dancing
As you can tell, Si has been getting chatty lately. He's especially chatty at dinner...
And he's getting especially chatty and silly at dessert...
Finally, here's a video of Simon from last week when he was playing with his friend Marley: