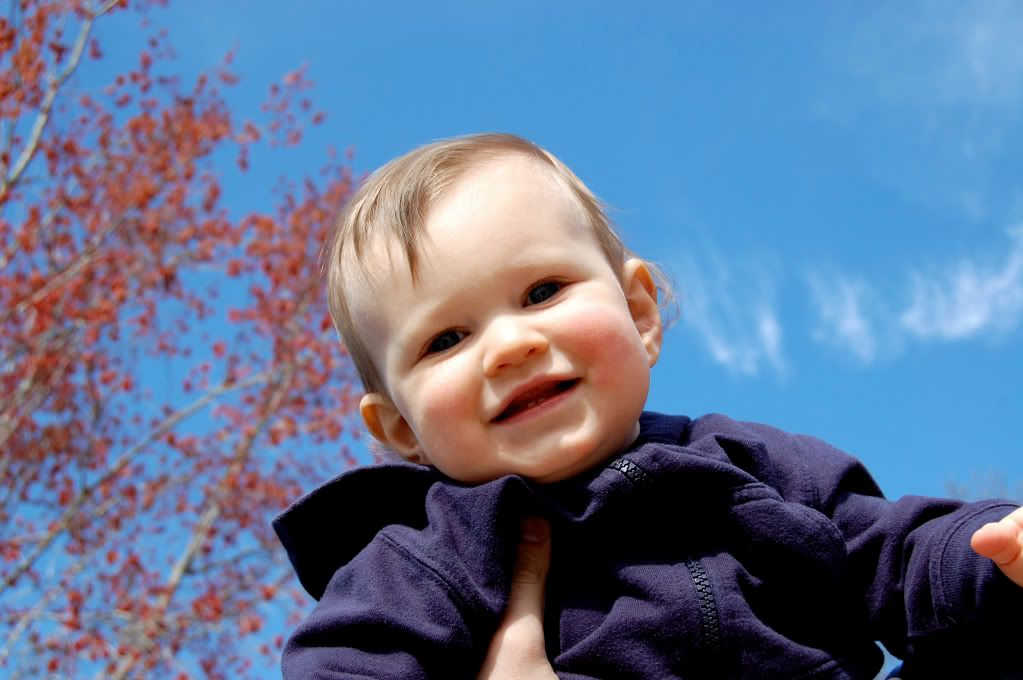 My baby is 11 months old and is all over the place! Last night while I was making his bottle, he put some TP in the toilet and yelled for me so I would come see. I think he was very proud of this feat...
In other Simon news, Chase's mom sent an outfit for him that Chase and his brothers wore as babies...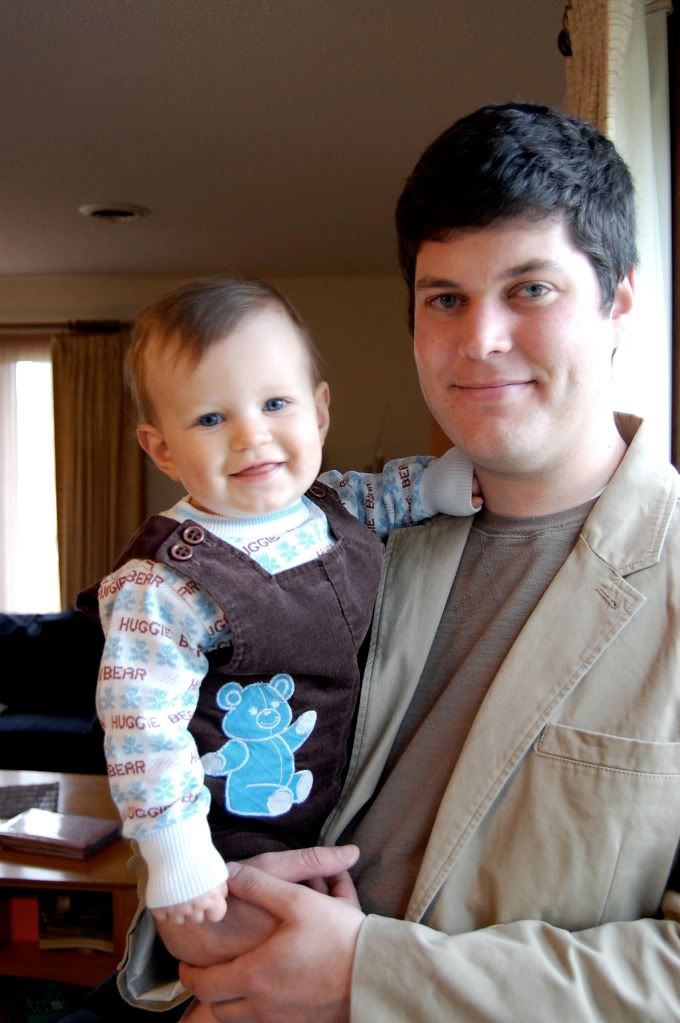 Simon lookin' retro; Chase lookin' nowtro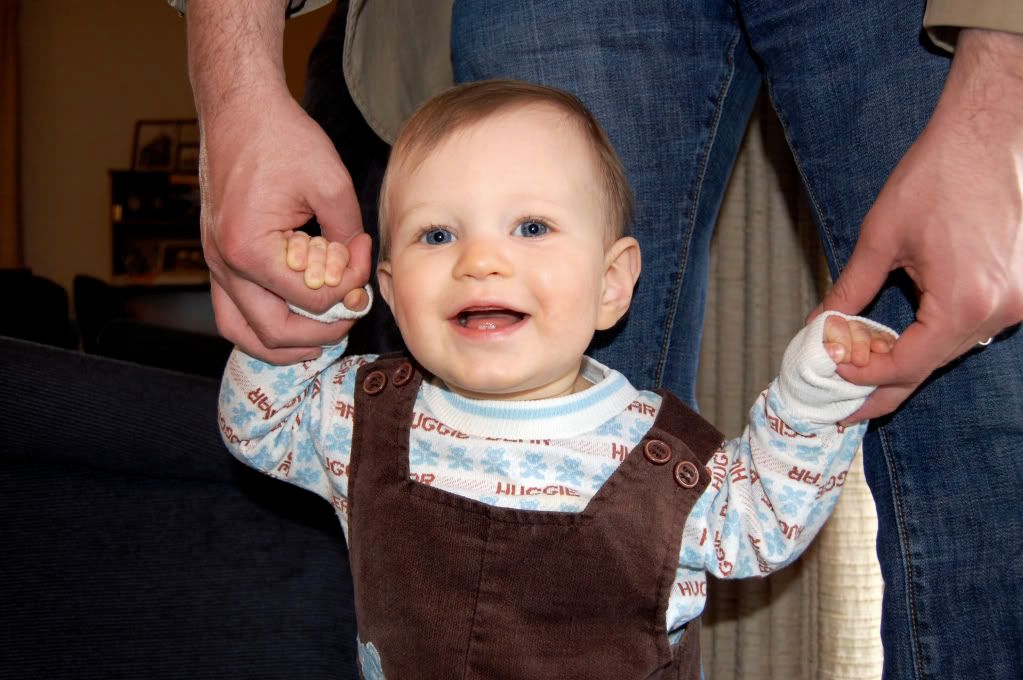 Huggie Bear!
Cute, cute, cute!
Now here are some pictures from his 11 month photo shoot: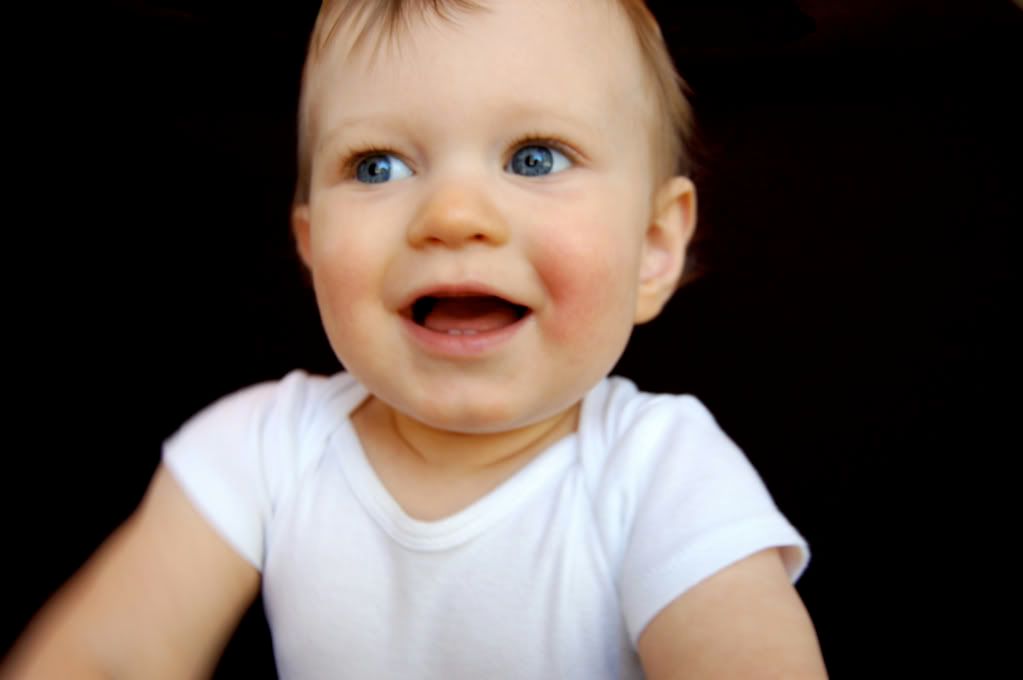 I like his expression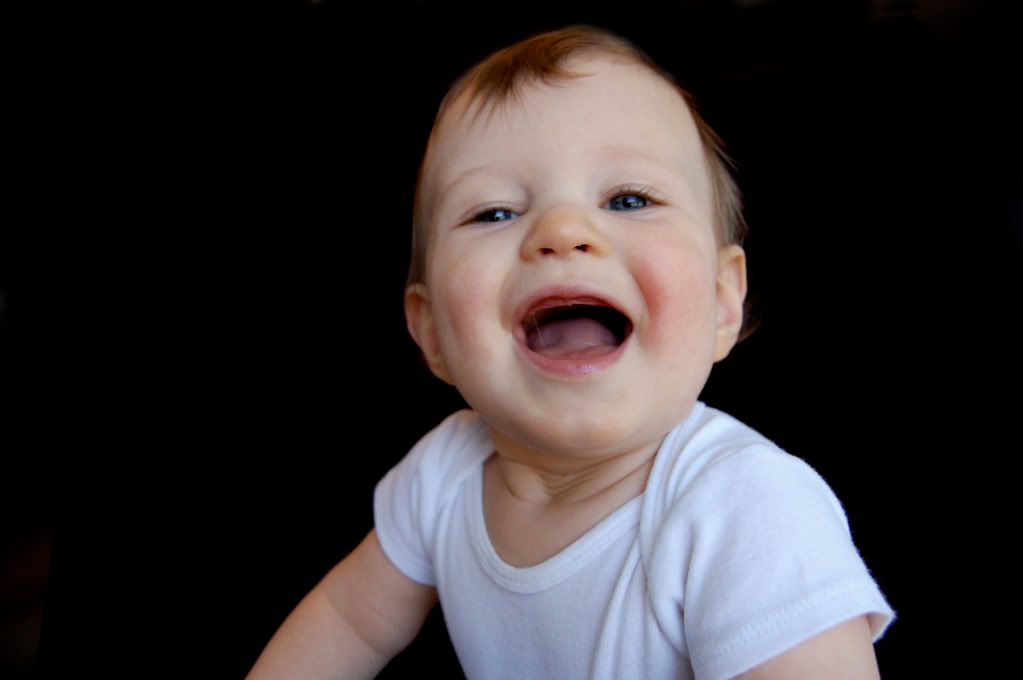 Silly!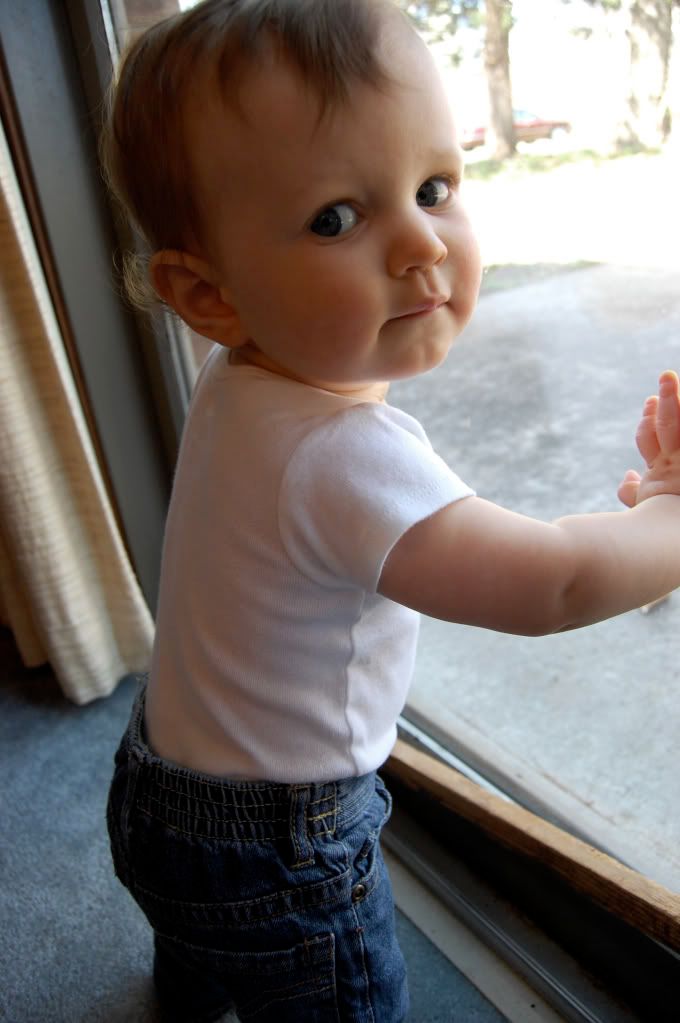 Baby jeans!!!!
Ridin' high outside while Daddy BBQ'd
There you have it, the latest Simey pictures!