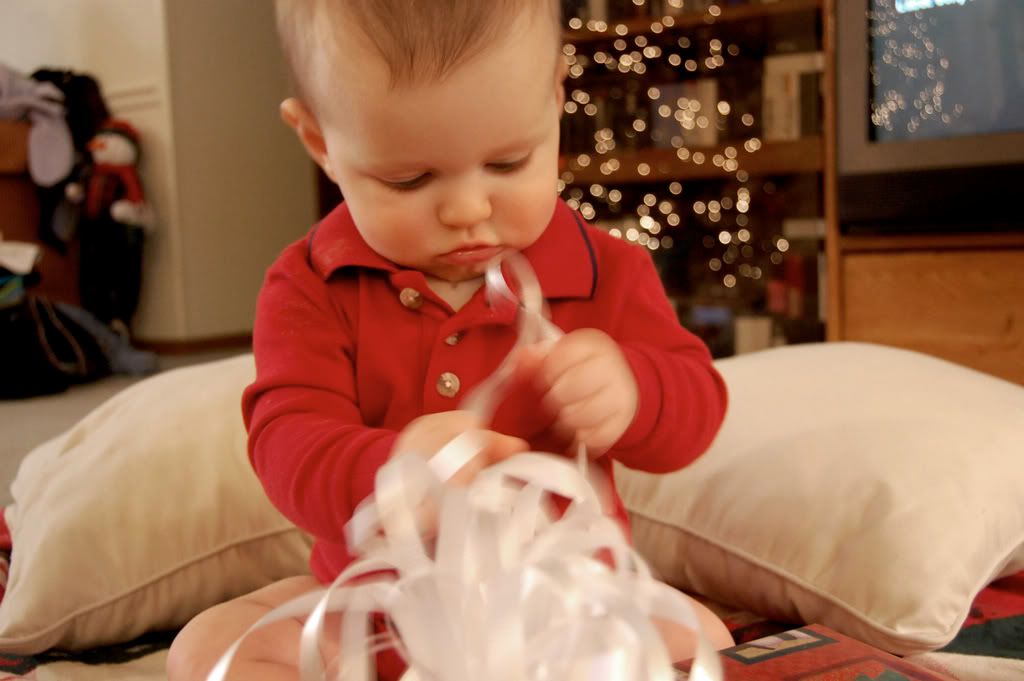 On Christmas Day we traveled to Chase's parents' where Simon had more family to see and more presents to open. Once again, his favorite part was the ribbons and bows.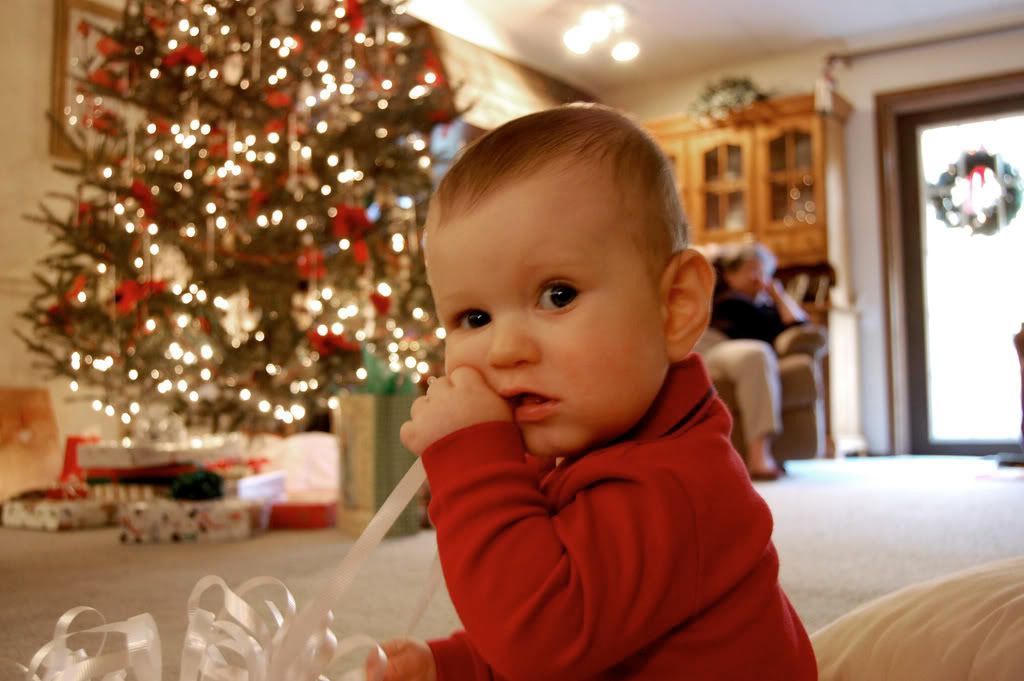 Si in front of Pam & Randall's very beautiful and very real Christmas tree (with the ribbon still in his mouth)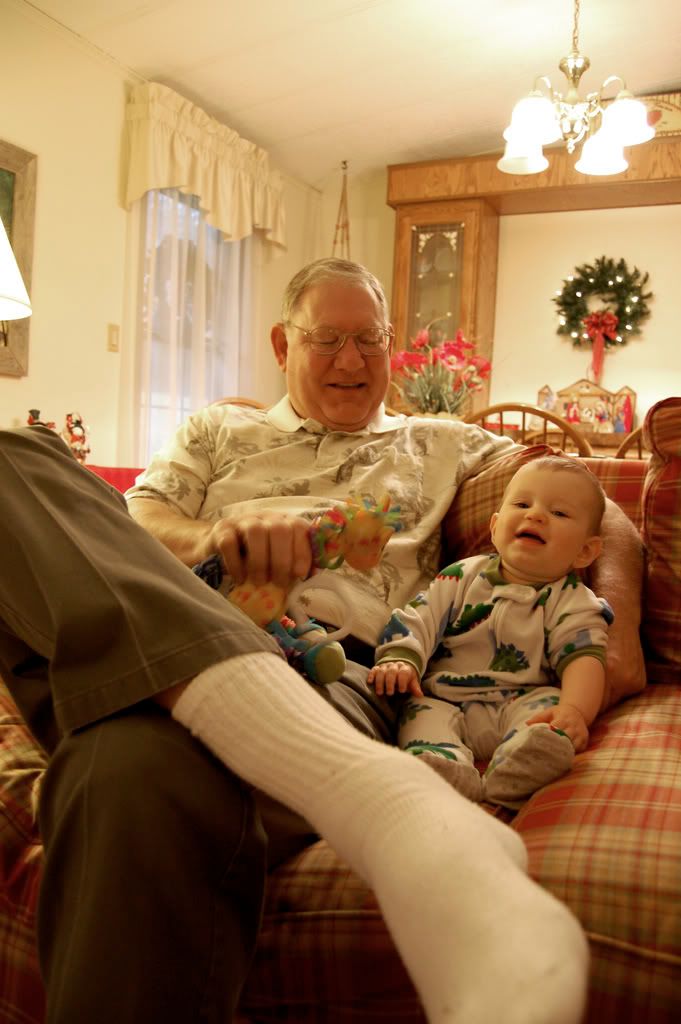 Si and his Papaw are buddies. They had a great time together.
We were gone for over a week, but Si got to see all his grandparents, great grandparents, aunts, uncles and funkles. He should be good to go on clothes for a while and has plenty of toys to keep him busy. Even though it was a noisy trip and he sometimes had a rough time sleeping, I'd say Simon really enjoyed himself and all the attention he got.