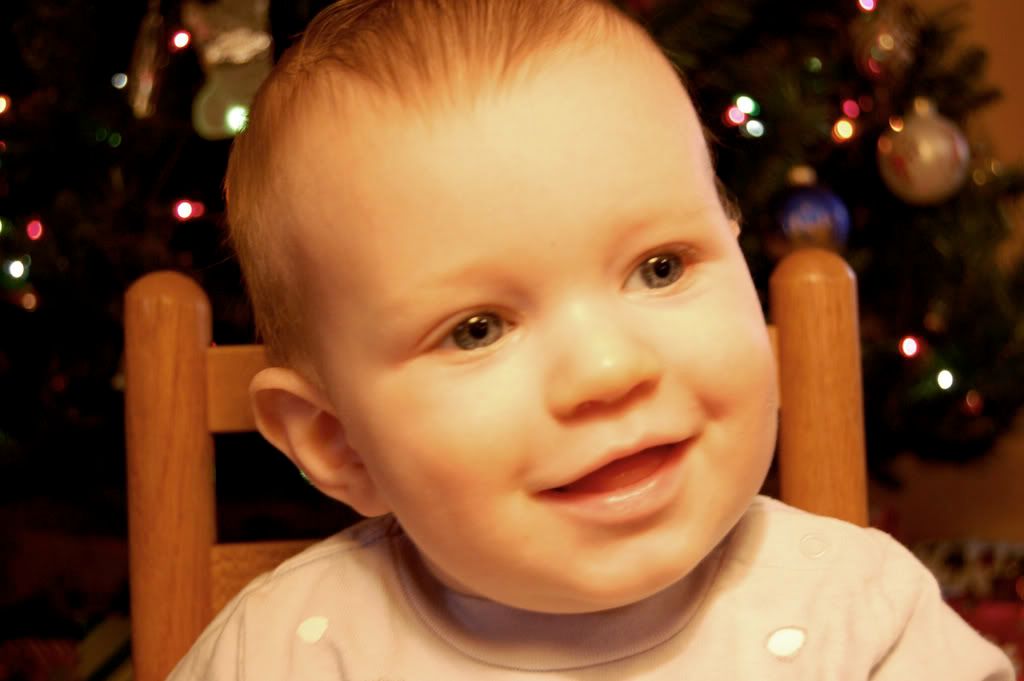 Simon got to hang out with some of his cousins last night at a shindig my parents had in his honor. They held (somewhat) still long enough for us to get some pictures in front of the Christmas tree. Here is a collage of that photo shoot (click to see bigger):
Rebecca, Lily, Simon, Addie & Jake.
And here's Simon holding his newest cousin, Jake:
And this morning we had a photo shoot of Simon sitting in my little rocking chair in front of my parents' Christmas tree: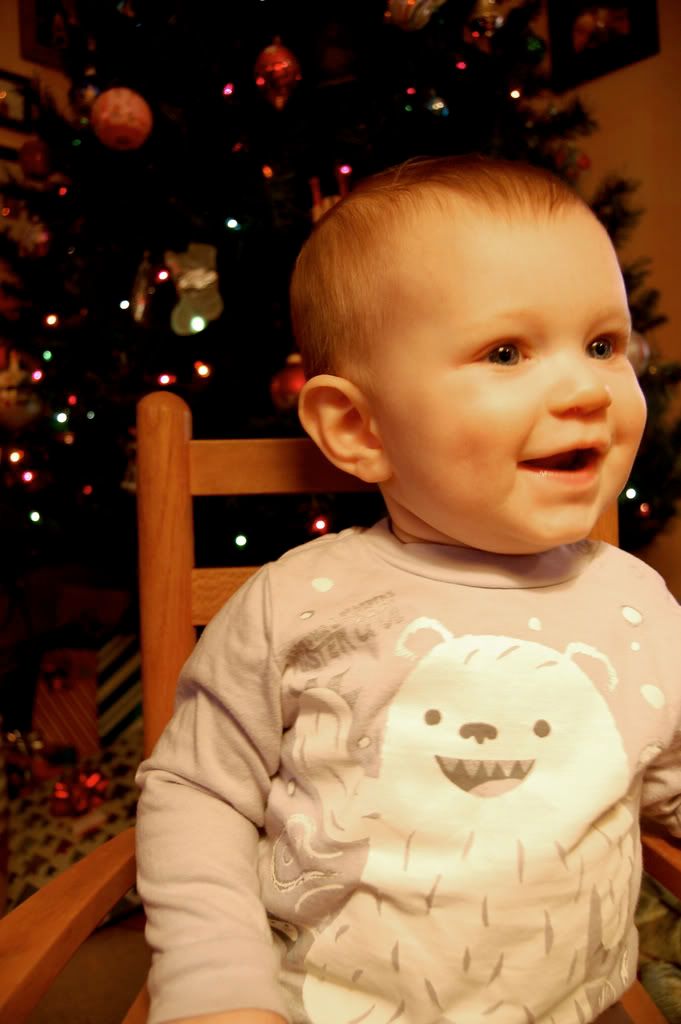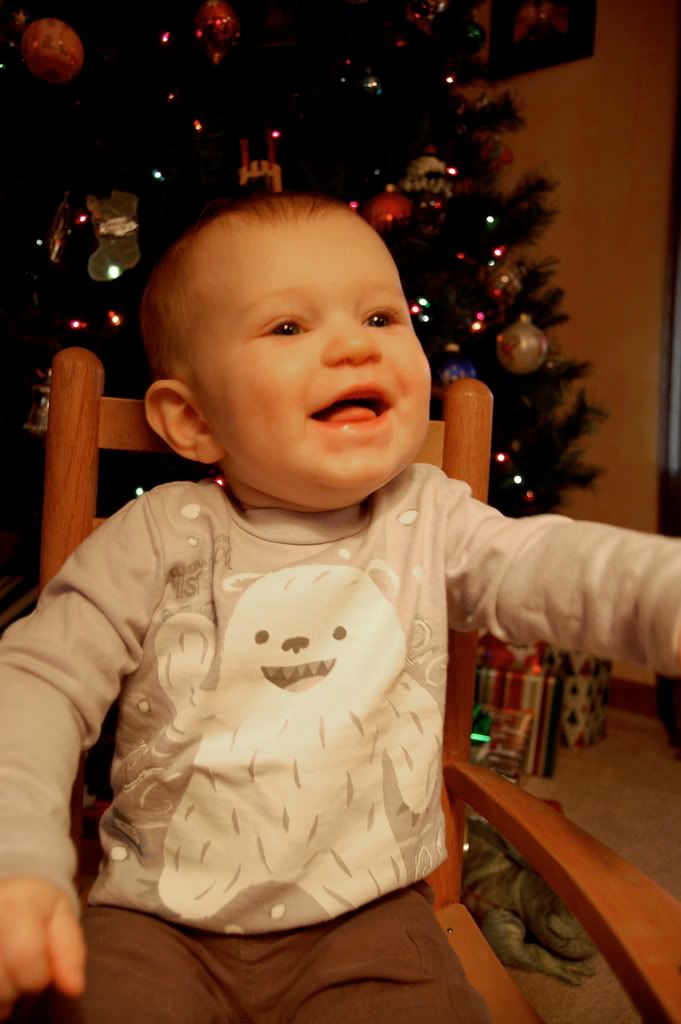 After that, we headed off for Simon's very first
Skyline
experience: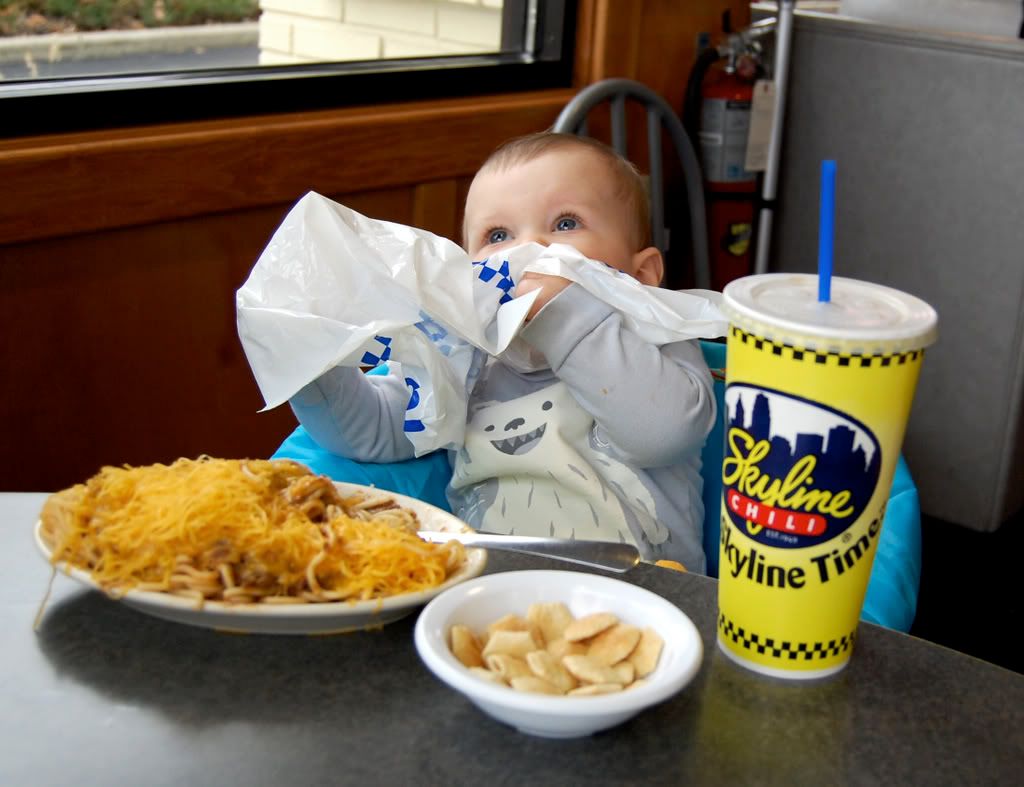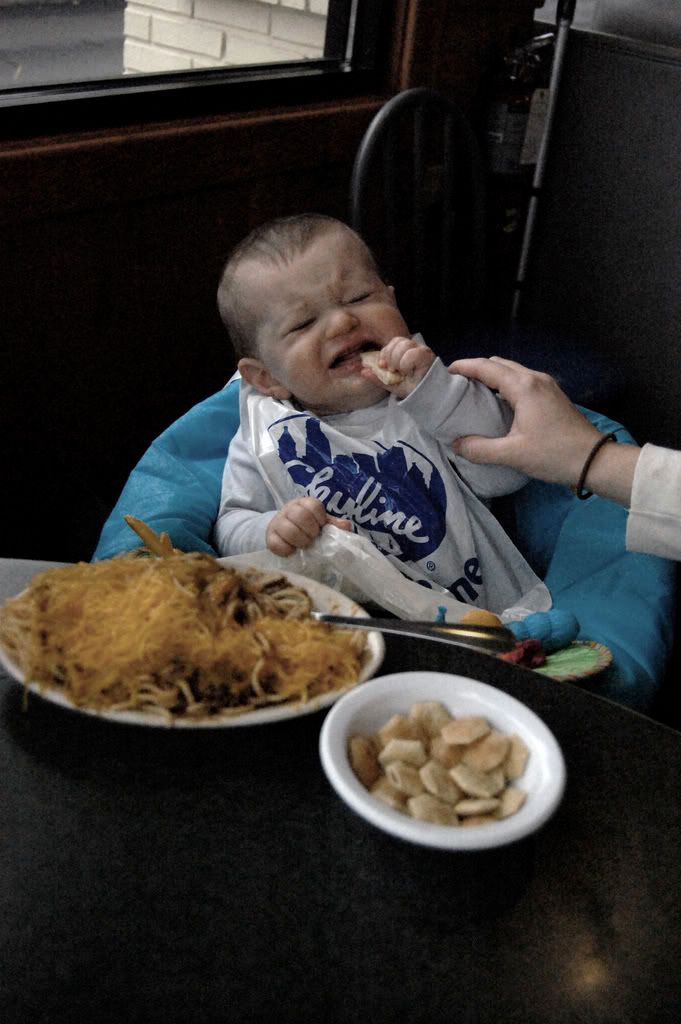 I know this last picture is a little grainy, but I just had to post it anyway. He totally had a meltdown!
And there you have it, Part 1 of A Very Simon Christmas.