I've been tagged by
Amber
to:
1. Choose the 4th picture folder on my computer
2. Choose the 4th picture
3. Explain the picture
4. Tag 4 other bloggers
So here's the picture: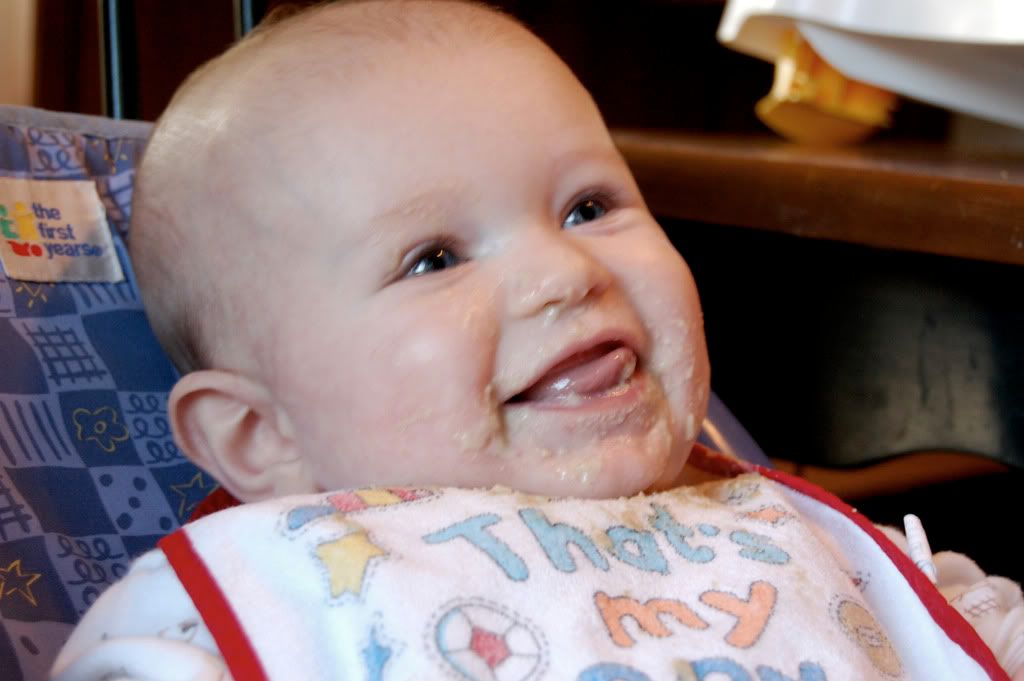 And surprise, it's Simon! Yeah, it's a little blurry, but a lot cute. This one is from mid-October and he had just finished eating his morning oatmeal. Si was so cute, happy and messy that I just had to have a picture!
I guess I'll tag:
Miranda
Shelley
Jon Darron
Alison