It's not every day that my sisters get a guitar-playing pirate cheetah from the
Build-a-Bear Workshop
for my son...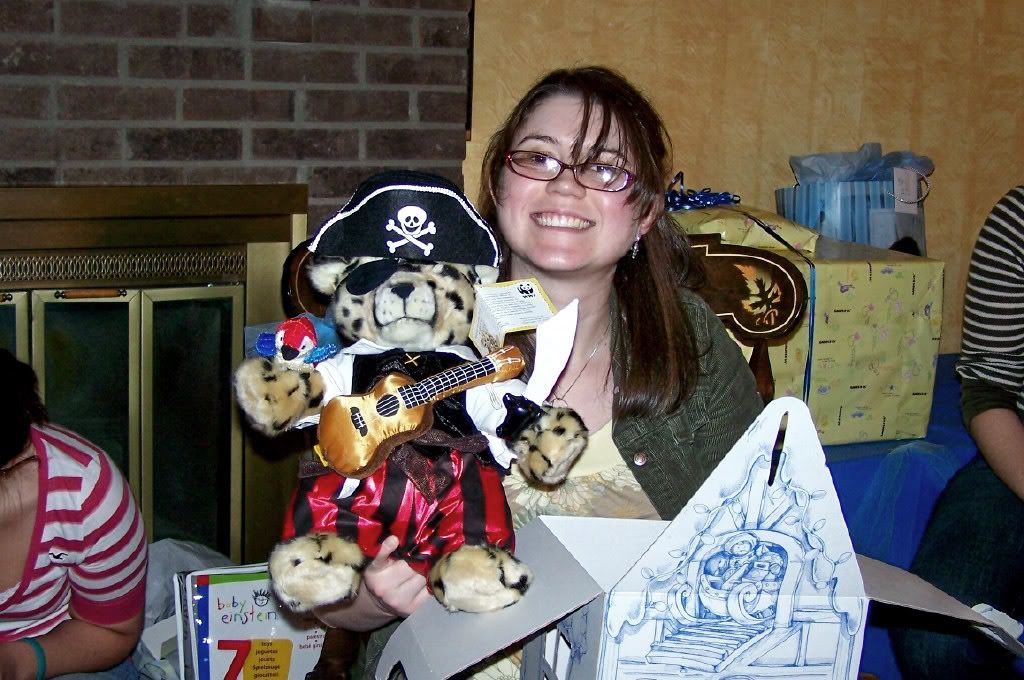 It's not every day that the three of us are even in the same state...
But apparently, if Cassie is listening to something, like her nephew in my womb, you can hear what she hears through her head... anytime.
Yup, had a baby shower last weekend with my family and a few friends.