Ah, Gatlinburg (and Pigeon Forge)! You can get an old-timey photo on any corner! Unfortunately, we did not do that. But we
did
go to Ripley's Believe It or Not! And here is a picture of me trying to decide whether or not to believe "It":

I do believe that $12-something is too much to charge for admission to this "museum." I had fun, though. And here is a picture of me with Paige on a giant chair inside Ripley's: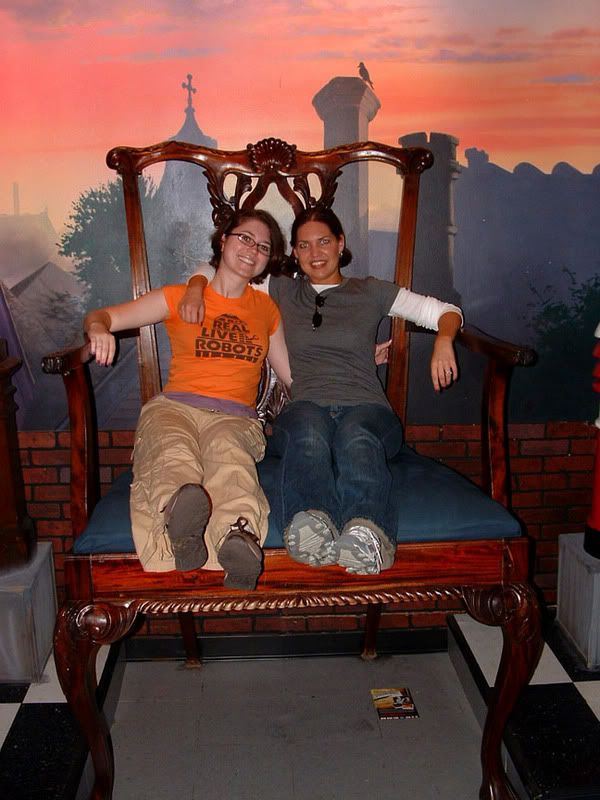 I'll post some more about the trip later, but I'll leave you with this: even though we did not see any bears, we made sure the hot tub's cover was "teathered" so that no bears got in the hot tub.